Monoi oil means in Polynesian scented oil. It bears its name well since it is a natural beauty product that softens and regenerates the skin while perfuming it. Highly prized in Polynesia, monoi is traditionally used in religious rituals, particularly in purification or embalming. Then, it was used as an after-sun tanning oil to moisturize the body. However, many of the virtues of this product quickly became apparent, making its use indispensable in your daily skin care ritual.
The traditional use of Monoi
Monoi scented oil is made by macerating coconut oil and Tahitian tiare flowers. The coconut used is collected from the coral soils of French Polynesia. The Tahitian flower is recognizable by its snowy white color and intoxicating fragrance. In any case, note that Monoi oil is used daily by Polynesian families.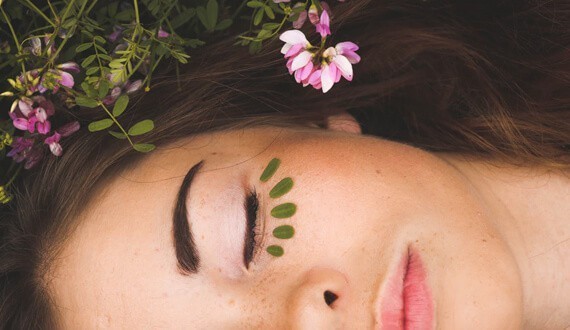 First of all, it is used as a massage oil for newborns. Then, adults, in turn, began to apply it to their hair and skins to fully enjoy its tanning and moisturizing virtues. For pregnant women, this oil helps prevent stretch marks. Also, it is able to warm up the body in order to soothe all muscular pains and aches and pains. In the past, Monoi was highly recommended for divers and fishermen. Indeed, this product could effectively protect them from the strong bad weather and the freezing cold during their trips at sea.
But to enjoy the benefits of Monoi oil, check the authenticity and quality of the product. To do so, make sure that it is labelled "Monoï de Tahiti" as well as the AO logo or appellation of origin. This ensures that the oil is made according to traditional production techniques.
Monoi, much more than a tanning oil
The role of Monoi oil is not limited to the protection of the epidermis against the cumulative effects of sun, wind and sea salt. It can also be used to treat dry skin. An undeniable moisturizer, monoï moisturizes the upper layers of the epidermis with benefits similar to those of shea butter. Result: its dermatological properties are no longer to be proven. Moreover, Monoi is a vegetable and authentic product that can repair dry or even damaged skin in a natural way. Its nourishing virtues allow it to reduce redness and soothe skin irritations. It can also treat chapped skin and reduce desquamation. In short, its use is highly recommended to soften and smooth your skin. At the same time, it gives you a particularly exotic scent.
To do this, you simply apply a small amount of it all over your body. The ideal time would be when you get out of the bath when your skin is still wet to ensure better penetration. Its moisturizing power can last for 4 or 6 hours after the application of the oil.
For the hair, Monoi oil can be used as a mask to restore dry and damaged hair. It also restores suppleness and volume to your hair while making it easy to style. Above all, it doubles and perfumes your hair. Simply apply a few drops of Monoi to the entire length and ends of your hair. Then, just leave it on overnight and only rinse it out in the morning.